Second Annual Southwest Football Conference Preview
Join us for a preview of the second annual battle for the Silver Rail Trophy with Avon Lake Football Coach Dave Dlugosz and Avon Football Coach Mike Elder. Refreshments will be served and donations received for the for the community food drive.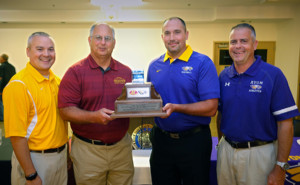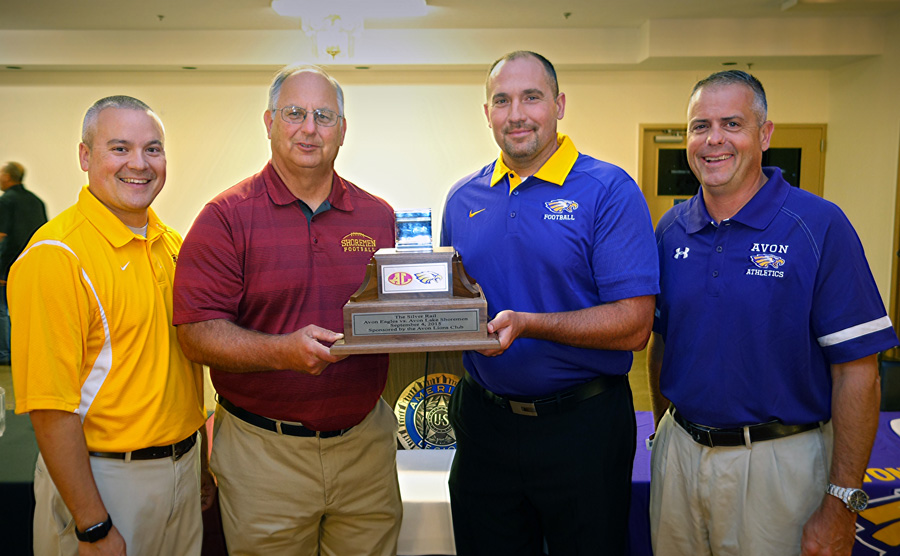 More Info!
Administrator
When the Avon Eagles took the football field against the Avon Lake Shoremen on Sept. 4 at Joe Firment Chevrolet Stadium in Avon, it was the first match up for the two schools as members of the Southwestern Conference. It was also the first time it was called the Battle for the Silver Rail Trophy. ...Read More >
Administrator
On June 6 at precisely 8:00 a.m., the 23rd annual Lions Fishing Derby began at Northgate Park in Avon. The contest was to see who could catch the largest fish of each species. ...Read More >
Administrator
During the Month of May, Avon Lions demonstrated their civic pride by participating in two remarkable events. One was Avon Pride Day, and the other was the annual Memorial Day Parade. ...Read More >
I wanted to touch base with you to thank you for your generosity and to tell you a little bit about how my first year went at College!  Throughout this year, I have been able to become the Chair/President of the Board of Elections, become a 2014/2015 Resident Assistant (RA), and a 2014/2015 executive board member of the Campus Activities Board.  I have been able to accomplish all that I have because of your support.  Thank You!
Avon Lions, thank you so much for your donation to the Lion's Campership Fund.  This fund is such an instrumental aspect of our camping ministry.  There are many children and teens with special needs that would most likely not have the opportunity to attend this life-changing week of camp without you.
Your generous financial support for our annual Christmas dinner is appreciated more than words can say… We were able to serve 108 meals at the church and delivered 442 meals to homes.
Thank you Lions for participating in the "Santa Comes to Avon" event.  We appreciated the donation of the oranges and the workers that were there to help with Santa and the many kids that attended.
Lions, thank you so much for all your help with the Christmas Baskets and buying the chickens.  We could not do this without your help.
Thank you Lions so much for your generous donation to our Low Vision Fair of 2013. We had a very large crowd this year and were able to provide help and information to many.  Your continued support of our Fair is greatly appreciated!